It's

HOLIDAY

! Want to edit videos captured by DV Cam and DVB HD PVR? You're in the right place!
We offer you :
The

world's first

H.264 AVCHD MPEG2 frame accurate cutter without re-encoding!
Download Portable Version (6.8MB ver 1.9.4) What's new
An easy-to-use video cutter, splits and joins videos quickly in several mouse clicks.
It is a Frame Accurate video editor. You can trim movies in ps/ts formats captured by DV Camcorder and DVB HD PVR easily with this tool. Cut commercials out of video stream.
Especially, only small parts on start and end points will be re-encoded, the middle part will remain untouched, lossless. This gives highest speed while reserving highest video quality. So it is called 'Smart Rendering'.
Supporting MP4, MOV, M2TS, TS, PS, TP, TRP, MTS, MPG, VOB; H.264/AVC, AVCHD, MPEG2, DVD etc.
How to edit videos without re-encoding...
Download from our mirror site: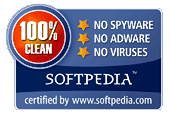 Trial Limitation: Water mark on output movie.
Purchasing a product license guarantees full features and life-time free upgrade of the product.
---
Easy manager to organize movies and photos:
Browse, Play, Convert, Edit movies and photos in one integrated user interface, in few mouse clicks.
Based on special video technology, our products are 20~30 times faster than DirectShow based softwares while browsing and taking thumbs of movies.
Especially, It is all Frame Accurate!
Powerful converter to transcode movies and photos:
High Definition & Speed Converter integrated. Supporting ALL POPULAR FORMATS, including H.264/AVC, TS, AVCHD, M2TS, MKV, FLV, RMVB, MP4, MOV, MPEG, DVD, WMV etc.
Helps you convert all popular SD/HD video files to make them playable on your diverse digital devices such as iPod, PSP, iPhone, BlackBerry phone, Apple TV, etc.
Batch conversion and multithreading provide faster conversion speed (200% faster) due to multi-core CPU support.
Crop video, add watermark to perfect your video. Adjust video size and bitrate freely, set various parameters to convert and output the videos at your will.
Quick editor to process movies and photos:
Edit videos and images quickly in several mouse clicks.
A quick editor for all popular video formats included. Especially, it processes movies FRAME ACCURATELY. You can observe each scene thoroughly, merge scenes from multiple movies, and output to various formats. Cut commercials out of video stream.
Accurate grabber to capture any frame in movies:
Make thumb and capture any frame in all popular video formats. Designed for professional users.
---
People who might be interested in our applications:
Every day, you may face tons of video and image files over the internet, you may have hundreds of movies and photos on your computer, you may want to share your dv, web, mobile camcorder recorded movies and photos with your folks. Then, you may need our products. We can make managing, sharing movies and photos an easy job.
DVB HD PVR users, reviewing, editing H.264 AVCHD MPEG2 videos
DV Camcoder users, organizing, editing H.264 AVCHD MPEG2 videos
Palm Player users, converting movies to other formats
Internet Video Publishers, transcoding movies in batch
Office Video users, exchanging info by video
Professional Video Editors, editing video Frame Accurately